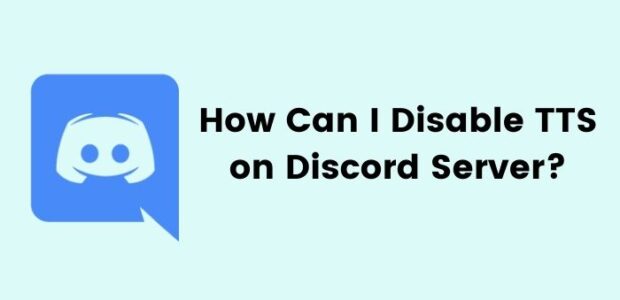 Every function on applications is made for the user's benefits but users use some features as trolls. Today, we will discuss how to disable TTS on the Discord server and how to enable it easily. TTS stands for text to stop and it's a feature that allows a discord server member to send a message that can read lustily to other server members. Text to Speech functions allows you to listen to the message in voice format so you can do other works or play games while chatting.
When I used this function, I was just amazed because of the benefits of TTS on discord servers. But some new/immature server members take advantage of this feature as discord tts trolls.
I'm not saying that you shouldn't be funny in discord but every time trolling and being on the nerve can be frustrating. Positively, Discord allows you to disable tts on your discord server and also enable tts on the discord server if you need. Let's find out the simple procedure for how to disable tts on the discord server?
How to Disable TTS on Discord Server?
By following the below instructions to turn off discord tts, you cannot play any message anymore. But there's another easy step to enable tts on discord which we will discuss after that. Here's how you can disable tts on your discord server using easy steps.
First, locate the gear icon on the lower left-right, just near your name.
Now, go to the App Setting, and choose Text & Images options.
Once you open the Text & Images, you'll see three options like below.
Click on the Allow playback and usage of /tts command option to turn off discord tts.
You've successfully disabled tts on your discord server.
How to Disable TTS on Discord Server for Everyone?
The above instructions can be only used if you are only a server member. But do you know that if you own the server and you can disable tts on discord for everyone? It might not be useful for some sincere server members but saves you from discord tts trolls. Let's find out the easiest way to disable text to stop on discord.
First, click on the server name (Upper left corner) and click on the Server Settings.
Now choose the Select Role option in Server Settings.
Confirm that @everyone is selected under the role. Now scroll down until you see the Text Permissions option. Find the Send TTS Messages and click on the green icon to disable the tts function.
How to Enable TTS on Discord Server Using PC?
The above instructions to turn off tts on the discord server can be used on mobile phones. If you revert the same steps then you can easily enable tts on the discord server using your phone. Now I will disclose how to enable tts on your discord server using your PC at home. Follow these easy steps to turn on tts on discord server.
On the bottom left corner, find the gear icon and click on it.
In the User Settings, find the Notifications and click to continue the process.
Scroll down to the settings unless you reach to the Text-to-Speech Notifications.
Now choose For All Channels or For Current Selected Channel as per your need. Using for all channels will enable tts on all your discord channels and vice versa. You can choose both at a time.
You've successfully enabled tts on your discord server.
Conclusion
"How to disable TTS on discord server" is not a big question, if you have these above easy steps. Also, using the above steps you can easily enable TTS on the discord server without facing any problems. Personally, I don't suggest you stop TTS messages on the discord server. You can kick out those members who are getting on nerves every time and don't know the difference between being funny or irritating. I hope the "how to stop TTS messages on discord" article will help you and if you are still facing any issues you can drop problems in the comments.