Did you know? There are thousands of searches a day only in Google for term photography. If you haven't yet dipped your toes into the blogging world then you might be missing lots of great business opportunities. Don't know how to start a photography blog? No worries because we've shown all steps and tips that are essential to start up a blog and generate money online.
Blogging is a great way to reach people and show what you do. Apart from being incredibly overwhelming, a photography blog can be a highly effective way to increase your photography business.
An attractive, well-maintained blog can help you become a better-known artist among your competitors (photographers). Plus, you can also catch up with more clients, as you demonstrate your creative skills, photography knowledge, and personality.
Read this how-to post completely and start your own photography blog and generate limitless money online.
Want to start blogging instantly?
How to start a photography blog in 7 steps
Dive below to find in detail how to start a photography blog. It's simple to understand and straightforward, too!
Step 1: Know why you want to start a blog
Keep your vision crystal clear. Knowing why you want to start a blog – and what you expect to achieve with it – is key to a successful blog.
Before you get into the adventure of the blogging world, it's crucial to point out the reason why you want to start a photography blog and what you are going to do with it.
Popular reasons photographers start blogs are to:
Show their work and grow their business.
Interact and learn from different photographers.
Exchange ideas with the photography community.
Earn extra money by recommending products they use.
Once you have a clear goal in mind, this will help you create targeted content to post. Many bloggers randomly start blogging without pinpointing a goal, which makes it hard for them to maintain a blog over time. Sometimes it leads to blog shut down.
Step 2: Understand who your audience is
It starts with picking a niche…because if you shout in a crowd, it's just going to turn into noise. Before you dig into how to start a photography blog, understand your audience. Identify who is going to be readers and for whom you are going to write, and show your blog.
"The more photography targeted your blog is, the easier it will be for you to attract customers and make money from it."
See there falls a different category under photography. Such as wedding photography, travel photography, food photography, etc. Don't put your hand everywhere. Picking one niche can make you become known as an expert in your field. The more focused your niche, the more targeted your blog will be.
Build and gain trust
The biggest advantage of having a blog is that it helps you build trust with your potential customers and upcoming clients. Trust is an important factor for growing any business. Many of your future clients may want to look at or research your business before reaching out.
Because you have a photography blog it will be easy for them to decide whether or not to contact you. A blog that is well maintained, features helpful tips, showing previous projects and personal touch will help increase trust in you.
A blog helps to increase your reach worldwide
The most exciting part of starting a blog is it shows your work worldwide. While only a small percentage of people will use your service, you can increase this number by letting people know through the blog. The potential way to get more eyes in on your work is to write engaging content people love to share.
Step 3: Give a name to your blog
Once you are ready with the basic elements of how to start a photography blog, it's time to give your idea life.

Choose a domain name
This is an important point to be noted. Before starting a photography blog, you should focus on getting a good domain name.
Your domain name is the blogging identity on the web. An example from a travel photography blog is NonstopDestination.com. Because it's your web address – readers can easily type in their browser whenever they want to see what you're up to. Here are few tips:
Keep your domain name short and sweet so that people can easily remember your blog name.
Do research if your desired domain name is already registered? Check if the name has negative connotations in other countries?
Search whether or not the name is already taken on all major social media channels. Social media is now essential to-do step when it comes to promoting your blog and its post. Try to keep your social media and blog with same name, so it's easy for your audience to find and remember your blog.
You can also register your own name as a domain.
Step 4: Select a platform for photography blog
To start a blog, you need to choose a blogging platform. There are a ridiculous number of blog builders, such as Blogger, Wix, Tumbler, just to name a few. However, WordPress is an option photographers love because it's easy to use, highly customizable, and a wide range of themes and plugins are available.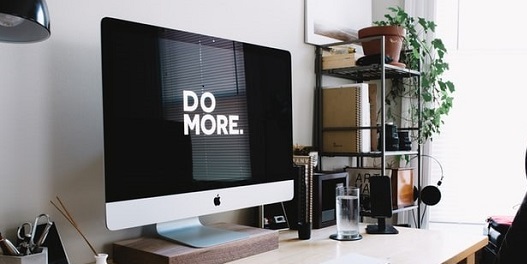 Whether you are a beginner or a professional, WordPress is the way to go. And, if you don't know any technical skills, still you can easily get into it. GoDaddy has a managed version of WordPress that is quick and easy to set up.
From WordPress core software and security updates to daily backups, all the technical works are handled by GoDaddy. That means you can fully focus on growing your business and creating great blog posts. Also, you'll get a free domain name with the GoDaddy Managed WordPress hosting.
Tips for selecting a web hosting
Web Hosting is what makes it possible to keep your blog post 24×7 online. No matter where in the world they are, people will read your blog post online. Here are few tips to look at before selecting a web host:
Excellent and quick customer support is a must. You don't want to left scratching your head when your website suddenly goes offline.
One-click WordPress installation: this will give you peace of mind if you're not familiar with technical side of website.
Look whether web host is offering a free domain name or not.
What is the uptime of the host? 99.9-percent is awesome. GoDaddy includes all; however, you can check review to understand more.
Look for the GoDaddy coupons to get an additional discount on your order.
Choose a theme
The theme is the design of your photography blog. If you are using WordPress for your blog, it's super easy to install it. For your first theme, try to pick a simple one that showcases your work. Later, you can expand or upgrade more complex themes where you can, for example, sell your photography.
There are tons of free WordPress themes. But do not fall into shiny objects. They may look awesome but many of the themes are untested and broken features.
"Most free themes come untested and broken features. Premium theme (paid) come with customer support and regular updates"
I suggest buying a premium theme – my favorite place to buy a theme is ThemeForest. Besides higher quality, most premium themes come with support and regular updates which make your website compatible with all browsers like Chrome, Microsoft Edge, etc., and will always work with the latest version of WordPress.
Step 5: Identify post topic for photography
Since you already know what kind of photography you do, it's now time to list a few photography topics. Here are few ideas you can work on:
Photo essays are perfect for showing your skills on certain topic.
Posting tutorials are great way to engage readers. You could for example teach a certain technique you personally apply that you know might be beneficial for other photographers.
FAQs: Write blog post answering questions that are frequently asked by your audience.
Share personal stories: How you get in the photography world? What was your challenges during photo shoot to date? Who inspired you?
When starting a photography blog, it's important to clarify what makes your photography unique among others. But never run out of the topic. Always remember who your audience is and what kind of readers you are targeting.
Step 6: Create a posting schedule
Consistency is the key to achieve blogging success. This doesn't mean you've to post a blog every day. If you can that's great, but I think the quality of those posts might not be high. Also, you won't have enough time to focus on what truly matters: Your photography.
"Go for quality, not quantity"
Instead, try to create a posting schedule that is suitable and easy for you to maintain. You can write a blog whenever you're free, just publish it at the scheduled time. Even if it means posting once a week or only once a month.
Step 7: Optimize your content for search engines
Search Engine Optimization (or SEO) is an essential part of blogging because it helps your blog rank higher on search engine result pages like Google, Bing, etc. After all, this is how readers will find you. For better results, you've to do some keyword research that potential clients are searching about photography.
A keyword is just the tip of the SEO iceberg. To master SEO and generate lucrative money, you have to invest sometime learning search engine optimization from resources like moz.com and search engine land. For now, there are some basics that you can implement to improve your blog search ranking.
Create a quality blog post that provides value to your targeted readers. Take time, research, and find out the topics people are searching for. Try to solve their photography queries so that they become interested in visiting your blog again.
Write an attractive headline that defines your topic. A good blog title catches the reader's attention.
Gain Backlinks and social shares. "Backlink and social media share act as votes that your content is genuine and valuable," and your blog gets a higher chance to rank in Google. The better ranking the more visitor to your site.
Optimize Images. Include images to your blog with target keyword(s) in image file names and alt text.
Make your blog loading speed quick, especially on mobile devices. You can use Google's Mobile-Friendly Test tool to check your site speed.
Pro tip: Install the Yoast SEO for WordPress. It helps you configure all the basic search engine optimization.
Whoopee, You've Made It!
Once your photography blog is online and you've published a few blog content, it's time to show your blog to the world.
Take advantage of social media
In the beginning, you may not have many readers. To reach your words out, use social media. You can use Instagram, Pinterest, Twitter, and LinkedIn. It is an effective way to meet new audiences quickly and efficiently.
Start collecting email address
Grow your business by collecting your email addresses. To collect email Ids, make sure to add a newsletter sign-up form on your website. This allows you to instantly reach anyone who's signed up to receive news/updates/photography tips directly from you.
Whether you're a professional photographer or novice with few months of experience under your belt, starting a photography blog can be a highly useful tool for growing your photography business. Follow the above steps on how to start a photography blog and show your skills to the whole world.